Using the latest technology is the name of the game when it comes to delivering the best signal. Whether it's over short distances or long, the key is to keep the images coming so you can evaluate the critical moments. These are the tools we employ to make sure the day goes smoothly.
Teradek Bolt Series
Bolt transmits visually lossless 4:2:2 video over the unlicensed 5GHz band at less than 1 millisecond of delay. With standard antennas, the Bolt 2000 has a wireless range of 2000ft (600m). Bolt's new firmware ensures your system reaches its full potential right out of the box. They've also improved reconnect times so your wireless link is restored instantly when you come back into range.
Paralinx Tomahawk Series
The Paralinx TOMAHAWK is a revolutionary HD video transmitter system offering real time wireless HD with unprecedented range for your Television, Film, Broadcast, Industrial or UAV/UAS application. The Paralinx Tomahawk has a range of up to 2000 feet (600m) with default antennas and still maintains an incredible sub 1ms latency glass-to-glass.

MicroLite HD
The NEBTEK microLite HD System is a complete Video RF link in a portable package with all the accessories chosen to optimize total system performance. The award winning microLite HD Transmitter and the microLite HD Receiver were designed a complete package to serve all your needs. With a potential range of up to 1/4 mile (line of sight) this system has long range covered.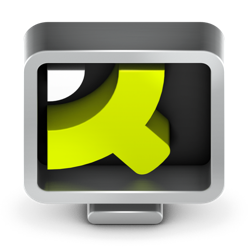 QTAKE Monitor
QTAKE Monitor is the essential companion app of the most advanced video assist software QTAKE HD. Using the STREAM Module, operators can now stream the content of their QTAKE VIEWS to iPads or iPhones. Very low latency of just 1.5 frames makes QTAKE Monitor devices practically in sync with QTAKE GPU Output.